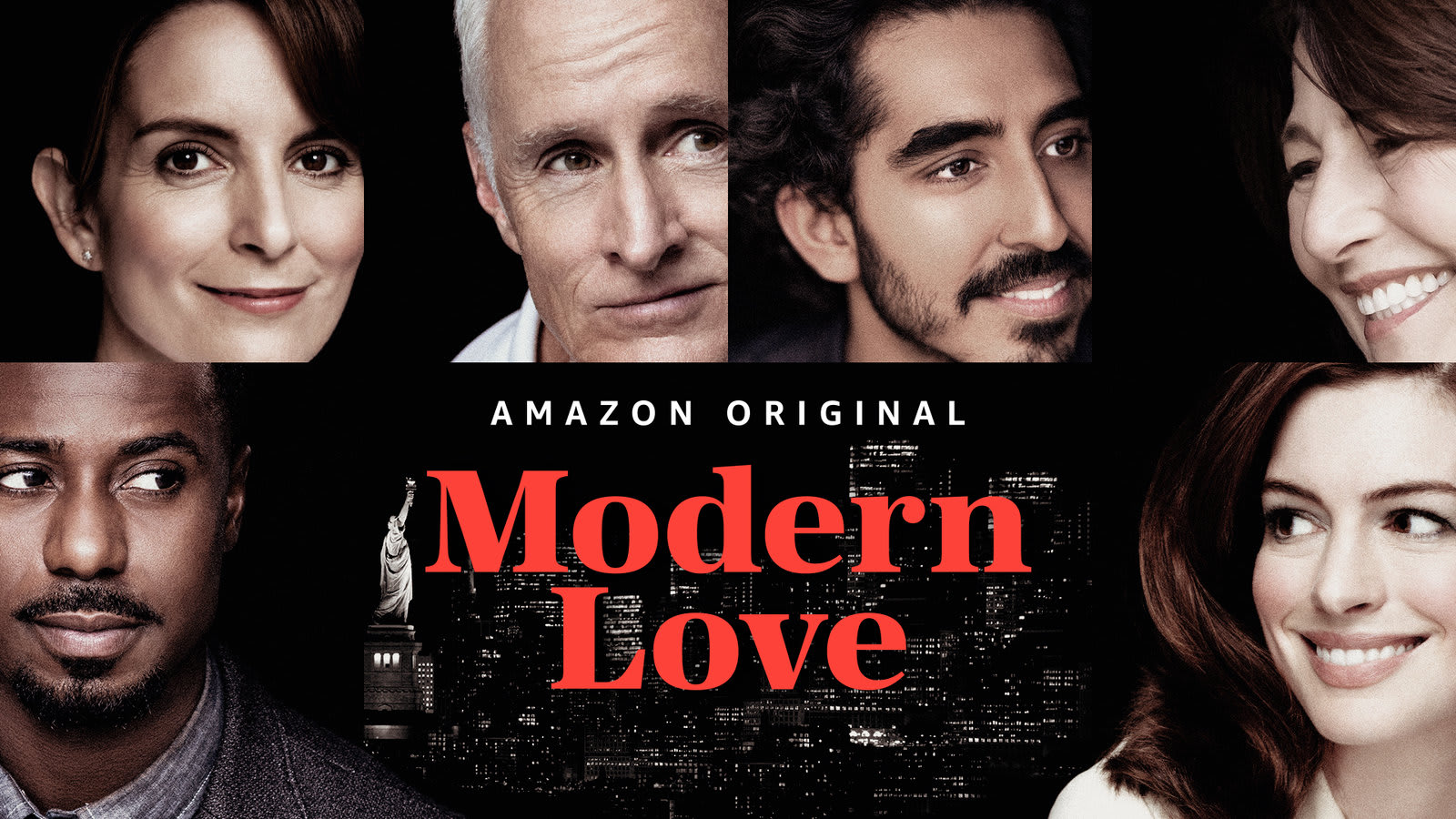 I don't talk about what I watch on TV much on this blog.  I like a wide range of things including what the streaming services put out. But yesterday I watched Modern Love from Amazon Prime and well…awesome, amazing, beautiful.
The genesis of Modern Love on Amazon Prime are the marvelous Modern Love columns in the New York Times.  They are among my favorite things to read.  Amazing essays. (Here is a LINK to an anthology the New York Times put out to celebrate the 15th anniversary of the column in the Times and the release of Modern Love on Amazon Prime Video.)
I sat and binge watched every single episode last night.  I even cried during parts of them.  This series is THAT good.
Watch it.  It's a beautiful series.
The fact that it is a beautiful and thoughtful series based on something I have loved reading for years, makes me completely unable to understand why Shirley Li of The Atlantic is such a sour grapes bitch about the series in her article from yesterday.
The essays come to life in Modern Love are actually about real people.  People Magazine wrote about this on October 22nd.
The thing about love is that it is never perfect and always idealized, often unrealistically so.
From a female perspective, when we are little girls and even teenagers we have completely unrealistic expectations about what love actually is.  We have no clue and fall in and out of love with great regularity as we grow up. (Often in defiance of what our mothers want us to do or be.)
You learn about love as you grow up and experience it, and continue to learn about love and it's many forms and twists and turns throughout your entire life.
Love is is exhilarating, exhausting, and even terrifying. Love is beautiful and sustaining and true and can be all-consuming.
To have love in your life is a blessing. Love takes many forms. Love is friendship and love is also romantic and love is the enveloping warmness and all consuming love and protectiveness you feel for a child. Or the unconditional love of your favorite pet.
Love is also a process.  Sometimes it's more simplistic, other times complicated.  I think it depends on your age and stage of life and maturity as much as anything else.
I hope you give this series a chance and watch it and appreciate it for what it is on your own.  I found it lovely.
By Daniel Jones New York Times
For 15 years, Modern Love has brought personal essays about love, loss and redemption to readers of The New York Times. Four years ago, it became a podcast. And now the column has inspired an eight-episode series on Amazon Prime Video.